Born to Run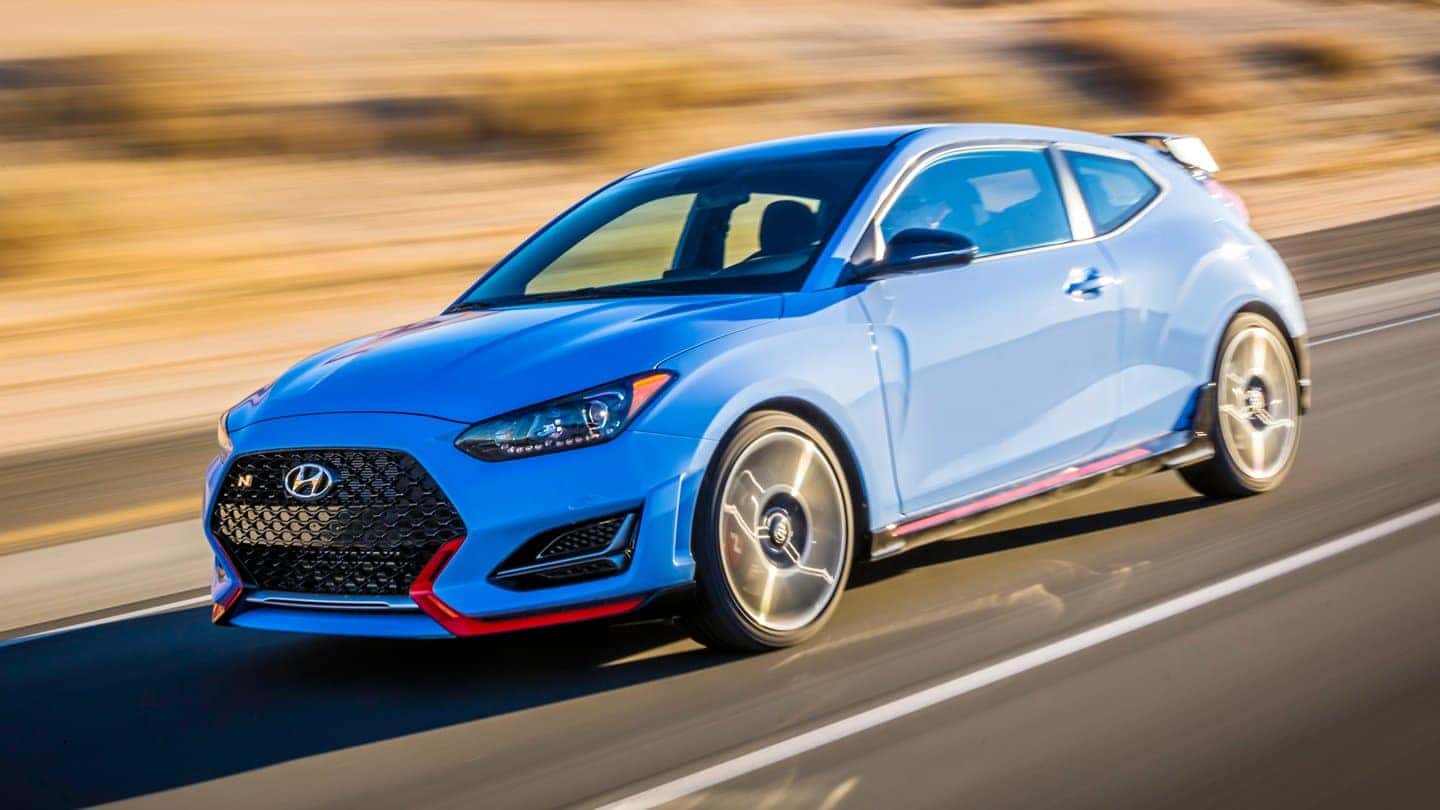 One of the first things you will notice about Veloster N is the signature snap, crackle, and pop of the exhaust notes from the Large bore exhausts on either side of the rear diffuser. They increase exhaust flow for maximum throttle performance and thrill with every depression of the gas pedal. The 2.0L Turbo GDI 4-cylinder engine sends 275 horsepower to the high-performance 235/35R19 Pirelli P-Zero summer tires with 260 lb-ft of torque driving you forward.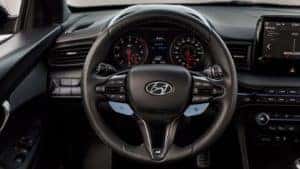 Drivers have two shifting performance options: a standard 6-speed close-ratio manual transmission with rev-matching or the available rapid-shifting N 8-speed Wet Dual Clutch Transmission with paddle shifters. The automatic rev-matching on the 6-speed syncs engine RPM with shift RPM to maximize power and performance while the N 8-speed offers seamless, smooth shifts, minimizing hesitancy and giving a definite advantage in both as well.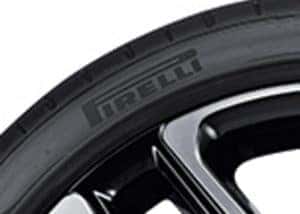 Three drive modes help you fine-tune the performance for the type of driving you are doing. Simply select between Normal, Sport, or Sport+ modes to calibrate each of the seven chassis and powertrain settings to adjust to meet your thrill or just press the dedicated N-mode button on the steering wheel and max-out on everything for full-throttle, heart-pounding fulfillment.
These drive modes affect different aspects of your vehicle:
Powertrain: Engine
Normal: A balance of power and efficiency.
Sport: Quicker throttle response and 0-60 times.
Sport+: Fastest throttle response and horsepower output.
Rev-matching
Normal: Smoother, faster shifting.
Sport: Quick RPM control for sportier shifting.
Sport+: More aggressive, earlier downshifts to keep revs higher.
Electronic Limited Slip Differential (eLSD)
Normal: Reduces understeer and boosts cornering stability.
Sport: Enhanced driving dynamics.
Sport+: Ultimate gripping performance and cornering speed
Exhaust Sound
Normal: Spirited yet considerate exhaust levels.
Sport: A more aggressive exhaust sound.
Sport+: Belts out energizing pops and crackles.
Suspension
Normal: Comfort mode for everyday driving.
Sport: Increased damping to provide sportier handling.
Sport+: Maximum stiffness for the most aggressive cornering.
Steering
Normal: Lighter steering feel.
Sport: More resistance increases control and responsiveness.
Sport+: Highest level of tightness that's at home on the track.
Electronic Stability Control (ESC)
Normal: Greater traction and control.
Sport: Improves performance by allowing some oversteer.
Sport+: Reduced setting for more aggressive driving.
The limited-slip differential gives electronic control and intelligently distributes torque where it's needed most using torque vectoring, maximizing your turning speed and reducing wheel slip and understeer for the best agility and tight cornering. Additionally, the multi-mode Electronically Controlled Suspension (ECS) continuously calibrates its damping force to match road conditions, speed, and your personal driving habits to provide optimal stability and control for the best handling.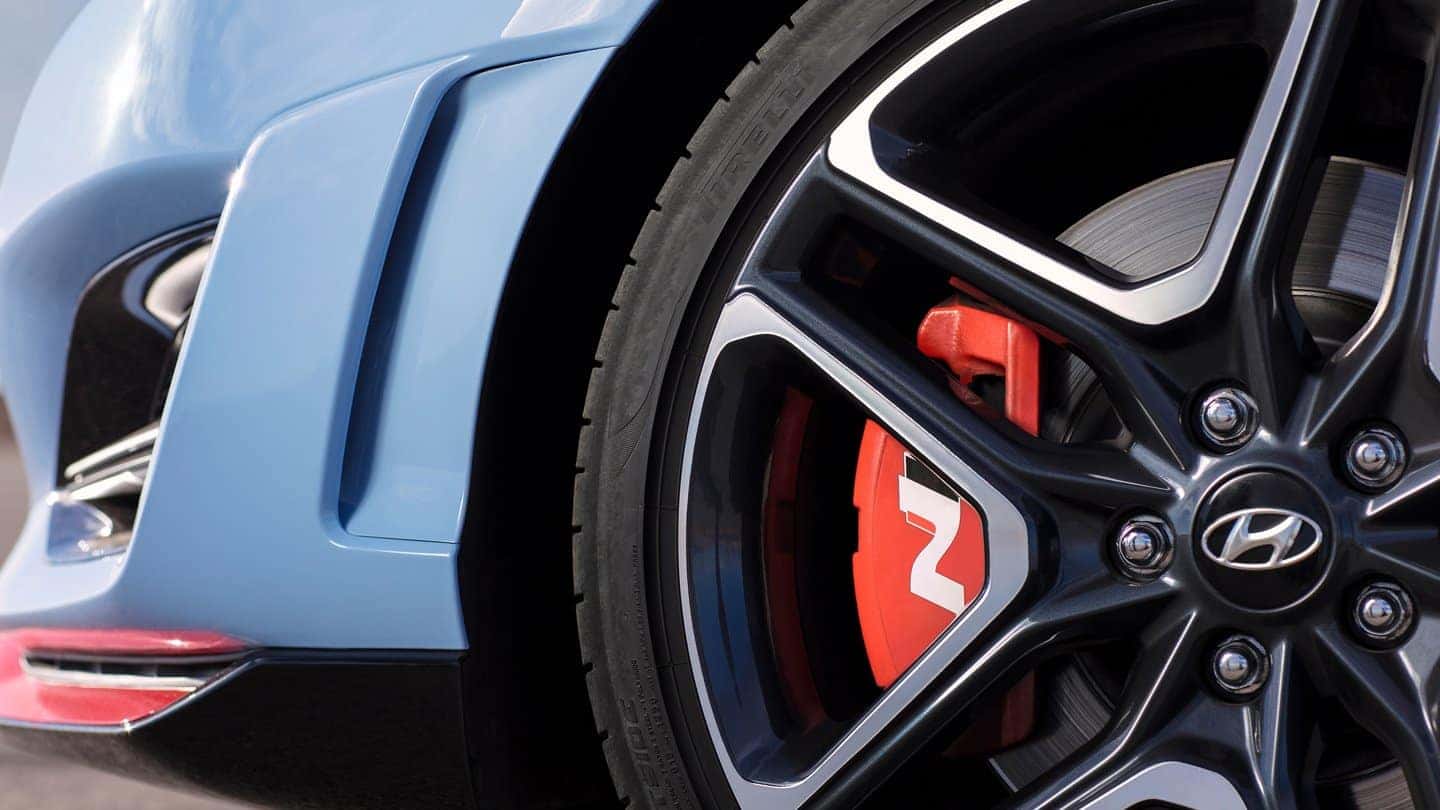 The bold red calipers of the available large-capacity disc brake stop people in their tracks almost as quickly as you can stop the Veloster N on a dime. High performance brake pads on the available 13.6 inch front and 12.4 rear rotors enable the highest performance in intense braking.
These features are all built on a nimble but strong chassis with a wide stance and low center of gravity to boost handling performance but also makes for an incredible ride on winding roads and making easy work of the toughest hairpin turns.