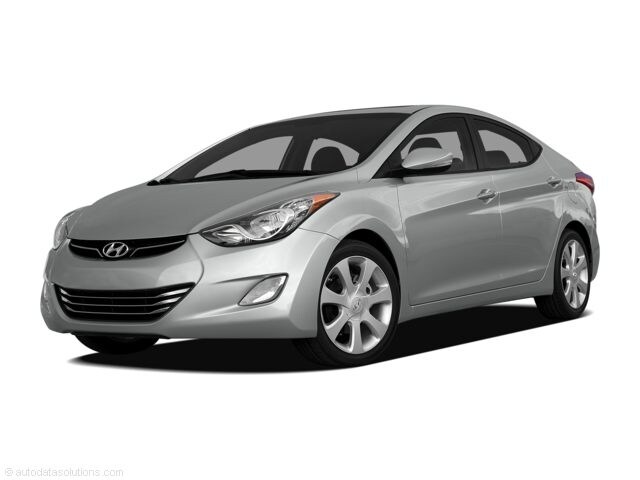 The all-new
2011 Hyundai Elantra, for sale in Bellingham
, in its mission to redefine the compact car segment, is also proving that non-hybrid vehicles can be among the most fuel-efficient cars on the road. TrueCar.com, the authority on new car pricing, trends and forecasting, named its Top Ten most fuel-efficient cars and your
Washington State Hyundai Elantra
was the only non-hybrid to make the list. With a starting price of just $14,830 and standard 40 mpg highway fuel economy, the Hyundai Elantra is demonstrating that fuel efficiency can be achieved in a high-volume, non-hybrid vehicle without the need for special fuel economy packages.
TrueCar.com compiled the list of Top Ten most fuel-efficient cars currently being sold based on fuel economy and cost of gas, per 15,000 miles driven annually. For example, when looking at the vehicles based on annual fuel costs and price, the 2011 Toyota Prius (base) average price paid is $22,235 and costs $1,064 annually based on the current price of $3.52 per gallon of unleaded fuel and 15,000 miles driven annually. The 2011 Hyundai Elantra (base) is 32 percent cheaper than the 2011 Toyota Prius (base) at $15,052, based on average price paid, yet costs only $531 more to fill up annually. At that rate, it would take more than 13 years to recoup the additional investment in the Prius.
"When purchasing a fuel-efficient vehicle, consumers should consider two factors - price and annual cost of fuel," said Jesse Toprak, vice president of Industry Trends and Insights at TrueCar.com. "If you're looking for the most cost-effective and fuel-efficient car, the Hyundai Elantra is the clear winner."
The
2011 Hyundai Elantra, for sale near Everett at Hyundai of Bellingham
, sets the bar in the compact sedan category offering a "class-above" midsize car interior volume, modern design, outstanding fuel economy, and loads of comfort and convenience features, all at an attractive starting price. Elantra also continues to lead the industry in standard advanced safety technologies including a new Vehicle Stability Management (VSM) system to optimally manage Electronic Stability Control (ESC) and the Motor-Driven electric Power Steering (MDPS).
"The all-new Elantra, with its 29 mpg city and 40 mpg highway standard fuel economy rating, is a perfect vehicle for consumers looking for an affordable solution to rising gas prices," said Mike O'Brien, vice president, Product and Corporate Planning, Hyundai Motor America. "Elantra is at the core of Hyundai's fuel economy strategy. In February, 20 percent of all Hyundai vehicles sold achieved 40 mpg on the highway thanks in large part to Elantra's success."
Hyundai made a commitment to lead the industry in sales of 40 mpg vehicles in 2011, and seeks to achieve this through the wide availability of vehicles that achieve 40 mpg on the highway. Hyundai's strategy of standard 40 mpg highway ratings on vehicles like the Elantra and the forthcoming
2012 Veloster and 2012 Accent, for sale in Bellingham
, contrast the practice of competitors, which limit 40 mpg sales to low-volume and/or extra cost option package and trim levels. Hyundai is also moving ahead to be the first automaker to achieve a corporate average fuel economy (CAFE) rating of at least 50 mpg by 2025 for its lineup of passenger cars and light duty trucks.
You can find your new
Hyundai vehicle near Seattle
at
Hyundai of Bellingham
. We are part of the
Rairdon Group
. When you purchase your new or
used car near Seattle
from Rairdon's, you save money!