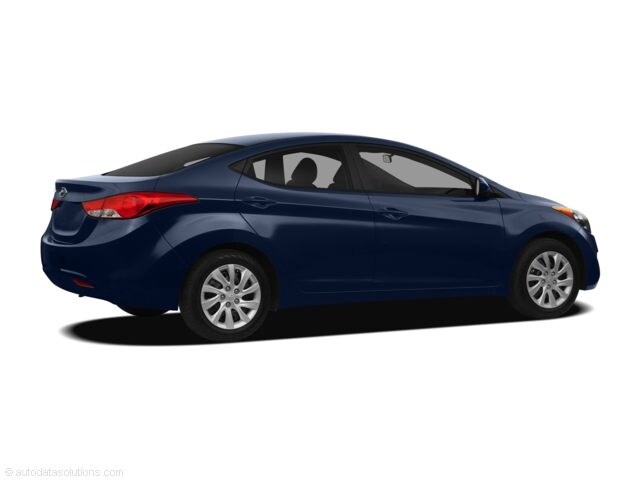 Your
Bellingham Hyundai dealer
is so incredibly excited to announce that the
2011 Hyundai Elantra, for sale in Bellingham
, came out on top in Kelley Blue Book's www.kbb.com all-new 2011/2012 Compact Sedan Comparison Test. Tying for first place with the Honda Civic, the Elantra beat out the Chevrolet Cruze and Ford Focus in kbb.com's thorough vehicle comparison, scoring 7.5 out of 10 possible points in the overall ratings.
"When the 2011 Hyundai Elantra Limited sedan showed up for our test, it arrived as a gut-shot to the entire compact sedan class. It started with the all-new Elantra shape, a small-sedan variation of the look that we already love on the Genesis and Sonata. It continued with a leather-lined, feature-filled interior that would have been considered excessive in a car from the next class up," said kbb.com experts. "At $22,830, the Hyundai Elantra Limited was the least expensive compact sedan in our quartet. The Chevy Cruze LTZ had a nervous breakdown. We spotted sweat on the Ford Focus SEL's lip spoiler. And even the 2012 Honda Civic was having trouble catching its breath."
During the comprehensive testing of the compact vehicles, the kbb.com editors gave each model an overall rating as well as specific ratings based on interior, exterior, performance, comfort/convenience and value.
"The 2011 Elantra stands out in the compact category, offering innovation, content and style -- characteristics often missing from this competitive segment," said Mike O'Brien, vice president, Product and Corporate Planning, Hyundai Motor America. "We are thrilled that kbb.com recognizes that standard 40 miles-per-gallon highway fuel economy, remarkable luxury and convenience features, and advanced design can be found in a compact sedan at such an accessible price point."
The
2011 Hyundai Elantra, for sale near Skagit Valley
, sets the bar in the compact sedan category offering a "class-above" midsize car interior volume, modern design, outstanding fuel economy, and loads of comfort and convenience features, all at an attractive starting price. Elantra also continues to lead the industry in standard advanced safety technologies including a new Vehicle Stability Management (VSM) system to optimally manage Electronic Stability Control (ESC) and the Motor-Driven electric Power Steering (MDPS).
You can find the
2011 Hyundai Elantra in Bellingham
at
Rairdon's
Hyundai of Bellingham. No matter if you're looking for a new or used Hyundai in Bellingham, we are the one's to see and save!