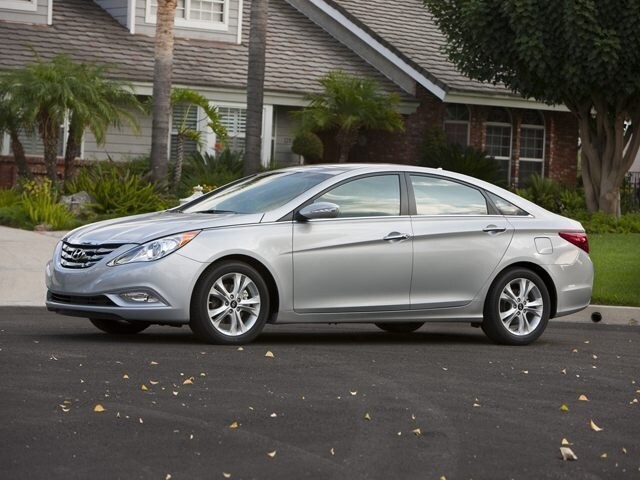 Kelley Blue Book's www.kbb.com reports that for the first time ever, Hyundai has ousted Honda and Toyota to take the No. 1 spot in brand loyalty on kbb.com for Q2 2011. KBB.com defines brand loyalty as "owners of the brand who are currently shopping the same brand for their next vehicle."
While Hyundai took the top spot in loyalty in February 2010, this marks the first time since kbb.com began tracking this data that Hyundai has held the No. 1 spot for an entire quarter, with brand loyalty at 52.3 percent.
"Taking the top spot in brand loyalty on kbb.com proves that Hyundai drivers truly appreciate the overall ownership experience and love their cars," said John Krafcik, president and CEO, Hyundai Motor America. "From Hyundai Assurance - our unrivaled suite of consumer protection - to all-new models like the 40 mile-per-gallon 2012 Accent, to popular models such as Sonata, Elantra and Tucson, we continually offer our already enthusiastic customer base more reasons to remain loyal to our brand."
Kelley Blue Book Market Intelligence examines brand loyalty while consumers are still in the shopping phase. For this analysis, the team reviewed data from consumers who view a trade-in page or private party page in addition to a new-car page on Kelley Blue Book's kbb.com.
"Hyundai's product renaissance is benefitting the company not just by attracting an all-new customer base, but by helping them to retain current loyal Hyundai owners, as well," said Arthur Henry, market intelligence manager for Kelley Blue Book. "This latest brand loyalty analysis from kbb.com is a testament to the power of attractive vehicle designs and intriguing marketing in the minds of in-market car shoppers as they consider their next vehicle."
"While many of the auto industry's top players have found themselves struggling to retain customers, Hyundai has blazed a new trail and preserved its loyal consumer base," said kbb.com editors. "The driving factors behind this retention have been aggressive marketing campaigns combined with innovative product redesigns like the highly successful 2011 Sonata and 2012 Elantra."